TV Hosting Academy
Coaching, Consulting & Marketing Services
Private 1:1 Coaching:
4-hour package or 1-hour solo session
Personalized strategic career plan

Submission materials that get you noticed

How the hosting industry has changed and how to adapt

Where to find representation plus your own opportunities

Hosting skills, branding techniques, and more!
The Green Room:
A creative community for Hosts and Industry Experts. Gain clarity, confidence, and connections with all the perks inside this exclusive membership. Here's what you'll get:
Monthly Masterclasses from industry experts including talent agents, managers and casting directors ($100 value)

Monthly small group coaching ($250 value)

Monthly mastermind think tank for creatives

Access to our signature course Business Bootcamp for Hosts ($797 value)

Accountability partners so you can stay on track! (priceless)

Countless resources and tools for brand building and job searches
Let us create your high quality corporate or branding video…VIRTUALLY!
Our team serves businesses across the globe with our live streaming software and team of producers and media trainers. 
We can shoot regularly so you're never short on video content. Let us do all the heavy lifting!
Contact Nicole directly for special pricing at [email protected].
Social media content packages available.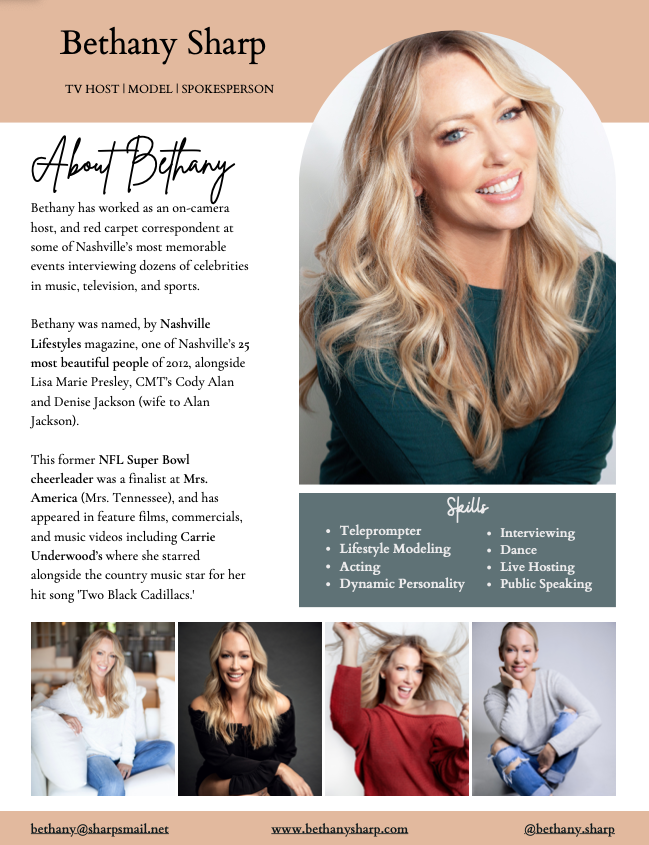 Media Kits
Our creative team will work diligently to ensure your brand and messaging is on point through an in depth strategy session. We'll also cover what assets you'll need to include and how to get them if you're in need.
This professional media kit will solidify your authority and credibility in your industry and make it easy for producers to book you as a guest expert!
Founder and CEO of TV Hosting Academy Nicole Sellars shares what makes her online education platform different from other media coaching programs and how industry experts are in demand now more than ever for hosting jobs even without prior on-camera training.
"Nicole Sellars truly provides you the necessary skill set to help take your career to the next level. Her one-on-one coaching and expertise in the media industry is invaluable. As a young professional in the TV news industry, Nicole earns my highest recommendation." 
"Nicole is one of the greatest mentors I could ask for and is always there when I need her help. Her support and advice is always helpful and people should definitely take the time to look into the TV Hosting Academy if they are aspiring to break into the broadcasting field."
"Highly recommend! Nicole will help you every step of the way – from writing critiques, reading off the teleprompter to helping you put a resume reel together! She's an amazing mentor and genuinely wants to help you succeed. She's extremely knowledgeable about the industry and helps steer you in the best direction!"
"Highly recommend!! Nicole Sellars knows her stuff! My session with her covered everything from blog content ideas to who I should be sending my demo reel to to how to restructure my resume.  Nicole covered tons of ground.  TONS! Definitely worth the price!  Take advantage of the TV Hosting Academy's packages because you will not just want one training session!"
"Hosting is kind of a heightened version of yourself. It's sometimes labeled as reality TV but it's not that. It's those pithy moments on camera – Nicole found a way to showcase them in my demo reel."